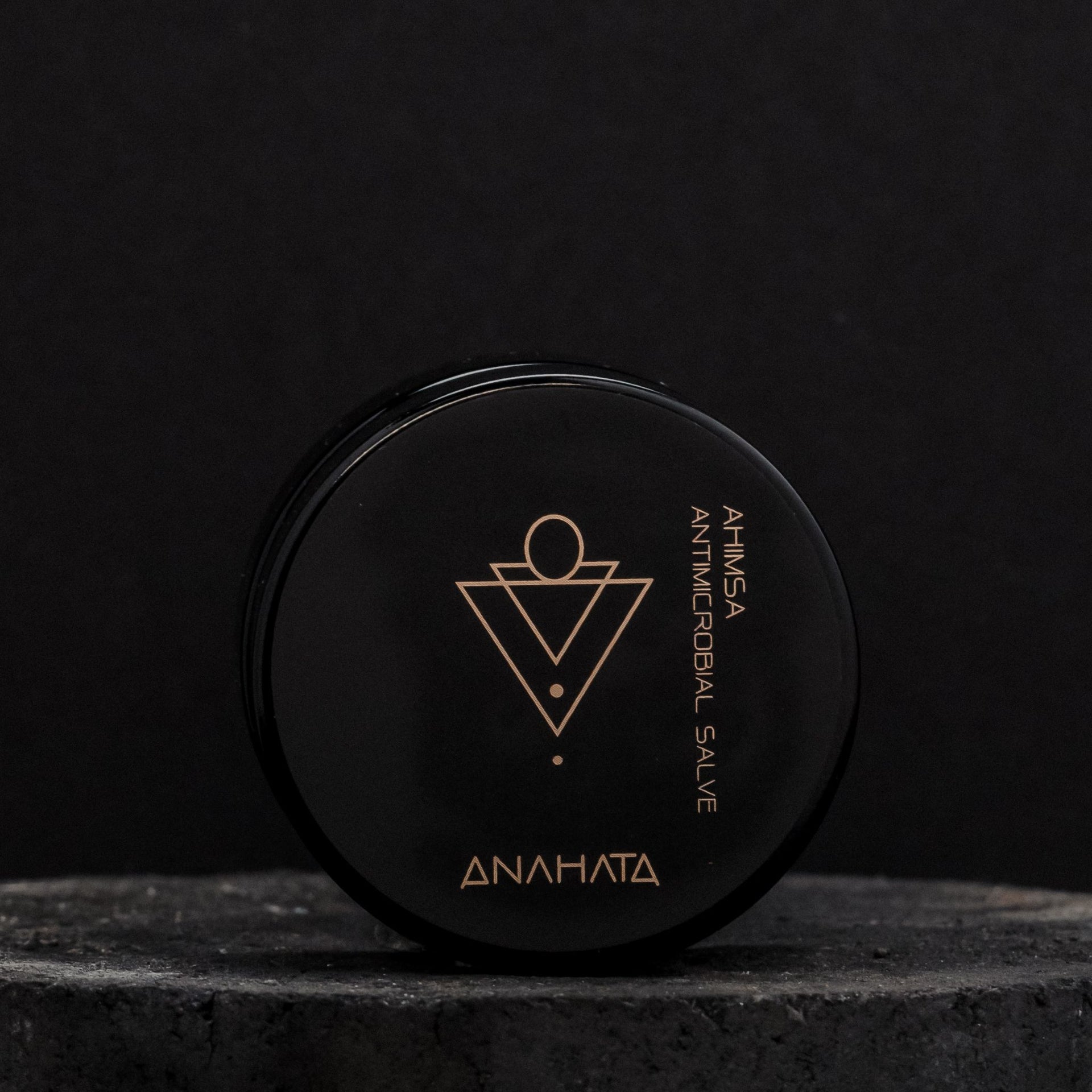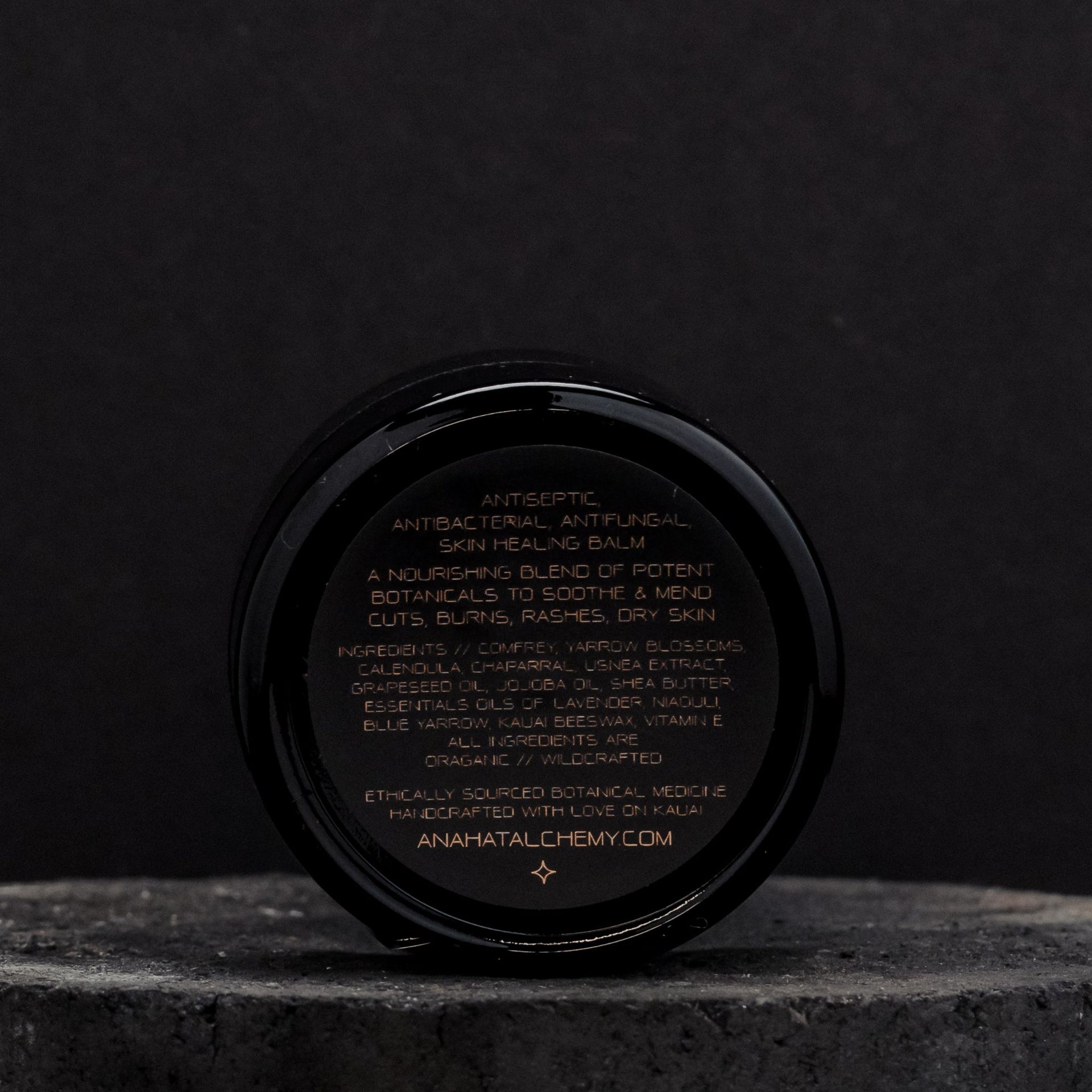 Ahimsa Antimicrobial Salve
Powerful antimicrobial botanical essences infused into a silky balm, providing compromised skin with a nourishing layer of protection against harmful pathogens. Can assist in the repair of tissue damage and prevent scarring.
A must have in all households. Our version of a heal-all salve.

+ Intention : Antimicrobial and immune supportive healing balm. 
+ Ritual : Apply topically to compromised skin (rashes, cuts, burns) to deliver a potent infusion of antimicrobial allies that will encourage healthy healing and rejuvenation. We discourage applying to open or oozing wounds. 
+ Botanical Ingredients : Symphytum (comfrey), Achillea millefolium (yarrow blossoms), Calendula officinalis (calendula), Larrea tridentata (chaparral), Usnea extract, Vitis vinifera (grapeseed oil), Simmondsia chinensis (jojoba oil), Butyrospermum parkii (shea butter), Lavandula angustifolia (lavender), Melaleuca quinquenervia (niaouli), Achillea millefolium (blue yarrow), Beeswax, Vitamin E (non-GMO)
All ingredients are ORGANIC // WILDCRAFTED
+ Aroma Profile : Earthy, aromatic, clarifying, herbaceous 
30 ml Miron jar