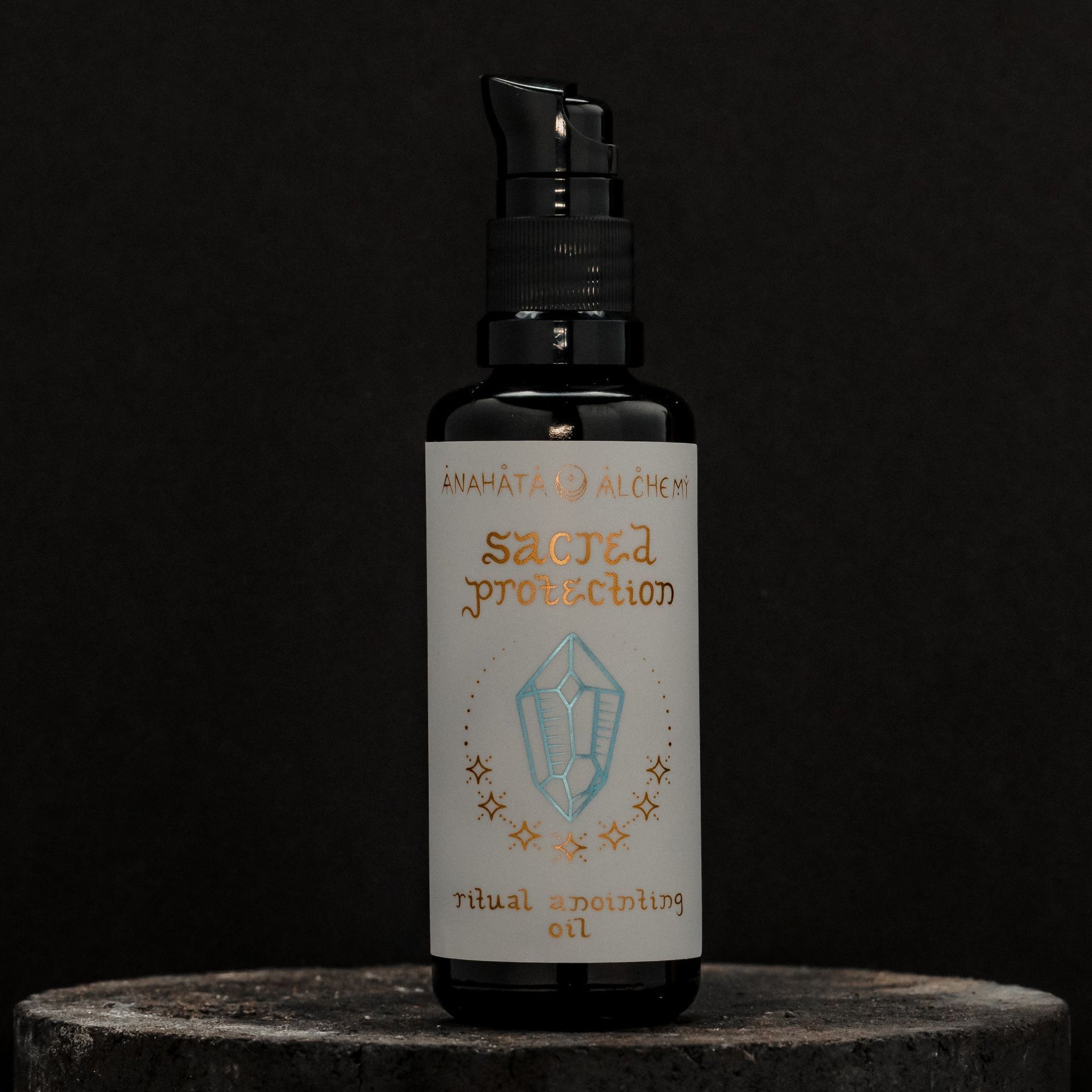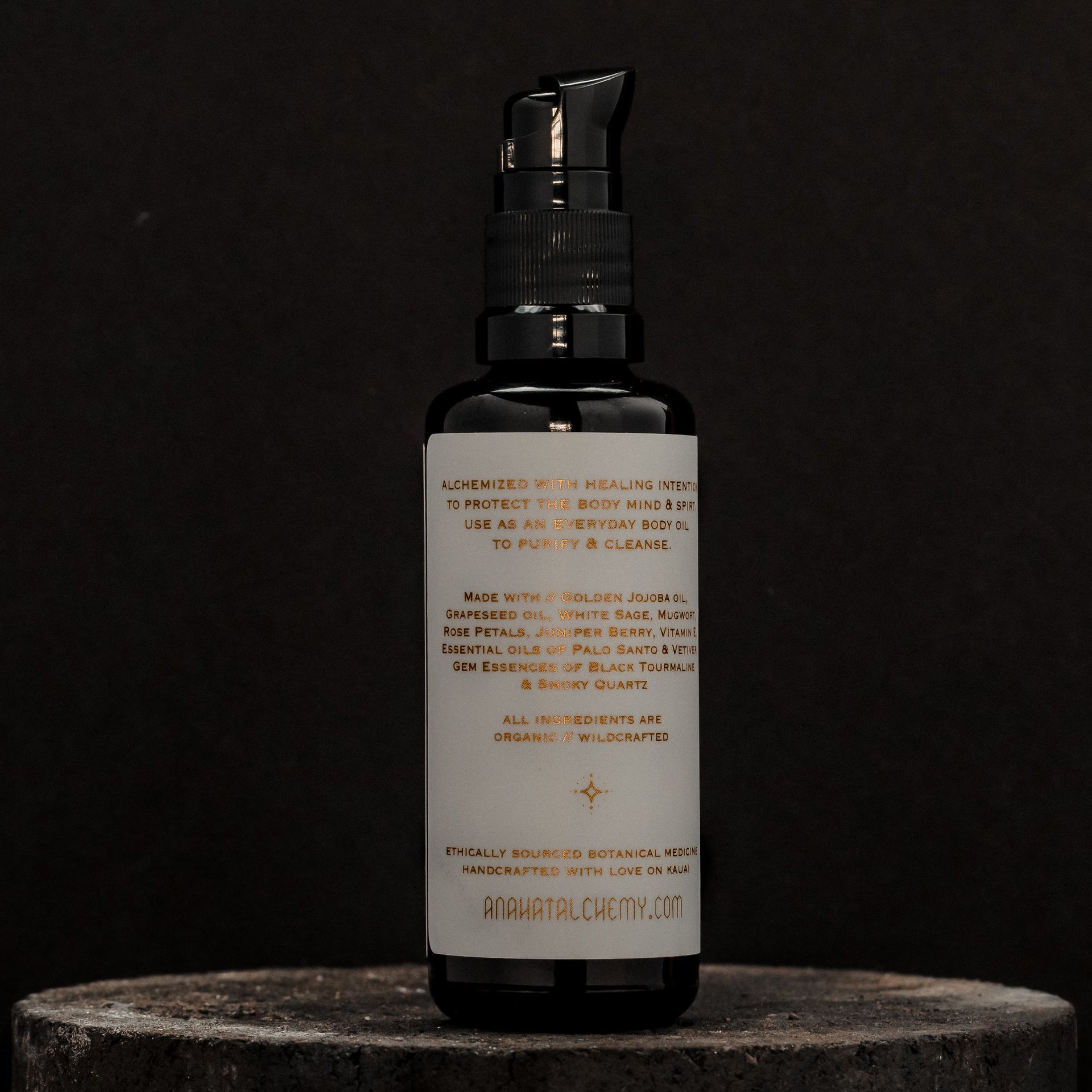 Sacred Protection Anointing Oil
A ritual oil mindfully crafted from purifying plant essences and mineral allies to ground, cleanse, and  protect the spirit. Allow the essences of Smoky Quartz and Black Tourmaline to enhance psychic boundaries and clear any negative energies.  
+Intention:  A topical oil used to cleanse and ground the spirit into the body and fortify energetic boundaries. 
+Ritual: Honor ancient culture and tradition by incorporating this anointing oil into your sacred practices. Can be used daily on your body or in your home. 
+Ingredients: Vitis vinifera (Grapeseed oil), Simmondsia Chinensis (Jojoba oil), Bursera graveolens (Palo Santo), Vetiveria zizanioides (Vetiver), Juniperus monosperma (Juniper Berry), Artemisia Vulgaris (Mugwort), Salvia Apiana (White Sage), Rosa (Rose), Limnanthes alba (Meadowfoam Seed), essences of Smoky Quartz & Black Tourmaline
ORGANIC // WILDCRAFTED
50 ml Miron Glass
+Aroma: Warm, grounding, wild, woodsy